Smoking in Indonesia is not just a bad habit, it is an epidemic. Walking around the main streets of the most famous cities of Indonesia (Jakarta, Ubud, Bandung and even the famous Gili Islands) means realizing how much smoking strongly affects the lives of Indonesians.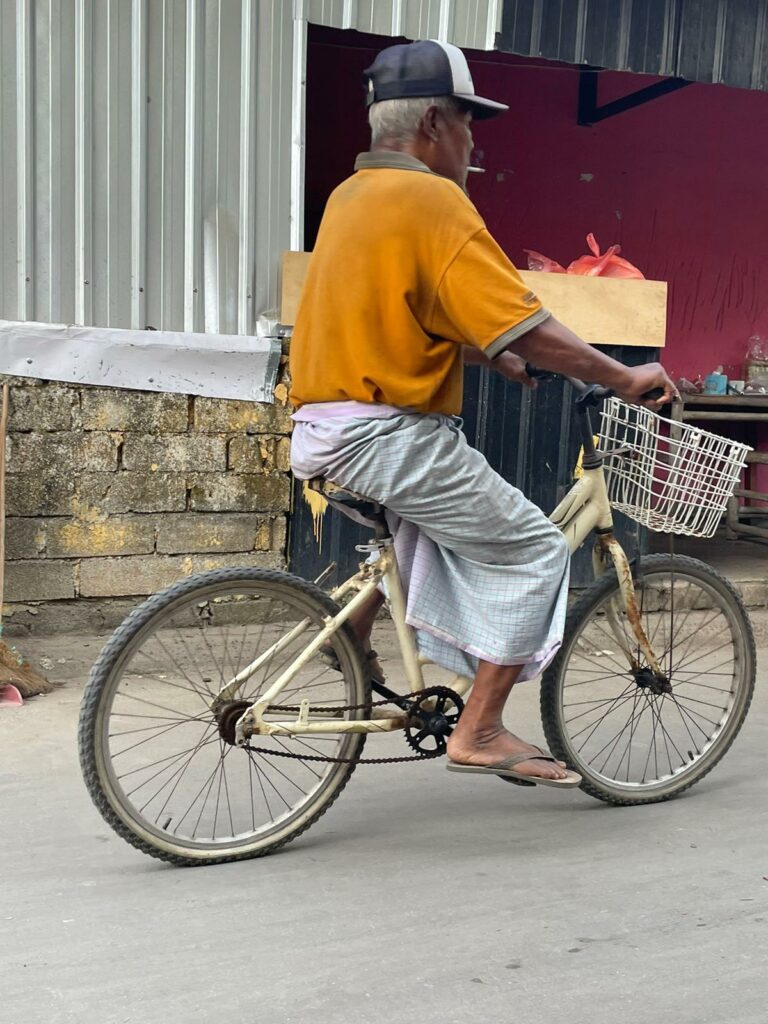 Children who smokes while playing, elderly people cycling while smoking, groups of people standing at a corner smoking cigarettes. Smoking in Indonesia is not just a bad habit, but it is part of the daily actions of every single individual, whether he is a minor, an elderly, a sick or a healthy young person.
Fighting smoking in Indonesia is a mission that many experts accepted with pride and determination. To follow the mission, researchers from the University of Padjadjaran, partners of two CoEHAR projects, supported by the Smoke Free World Foundation, "Smile Study" and "Replica 2.0", this morning, launched an international webinar with leading Harm Reduction experts and more than 200 attends from all over the world.
At the center of today's speeches, the most innovative solutions to help Indonesian smokers changing their lifestyle to say goodbye to conventional cigarettes once for all.
To attend the event, coordinated by Prof. Ronny Lesmana (Professor of Fiosiology of the Faculty of Medicine of the University of Padjadjaran and member of the Replica project), the Italian ambassador in Jakarta, Head of the Economic and Commercial Office, Giovanni Finarelli. Prof. Riccardo Polosa, Founder of the CoEHAR, joined the webinar to bring the greetings of the University of Catania to the Indonesian event. The researcher of the Replica project, Lia Emma (University of Catania) held a lecture during the meeting..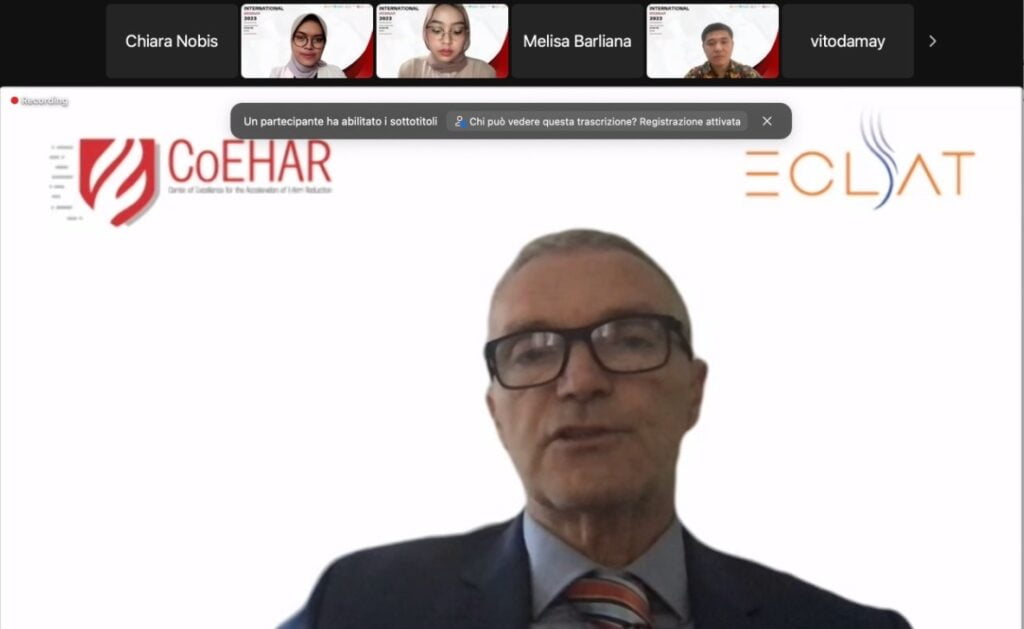 "We really need an integration in the current policies of tobacco control in Indonesia and in the world – said Polosa – today we can implement conversion projects to less harmful products that could be really revolutionary especially in some countries where the prevalence of smoking is terrifying. I am proud that the Indonesian government and related academia have also embraced this line of change. Harm reduction is now a recognised principle and its final adoption will help save millions of lives in Indonesia and the rest of the world".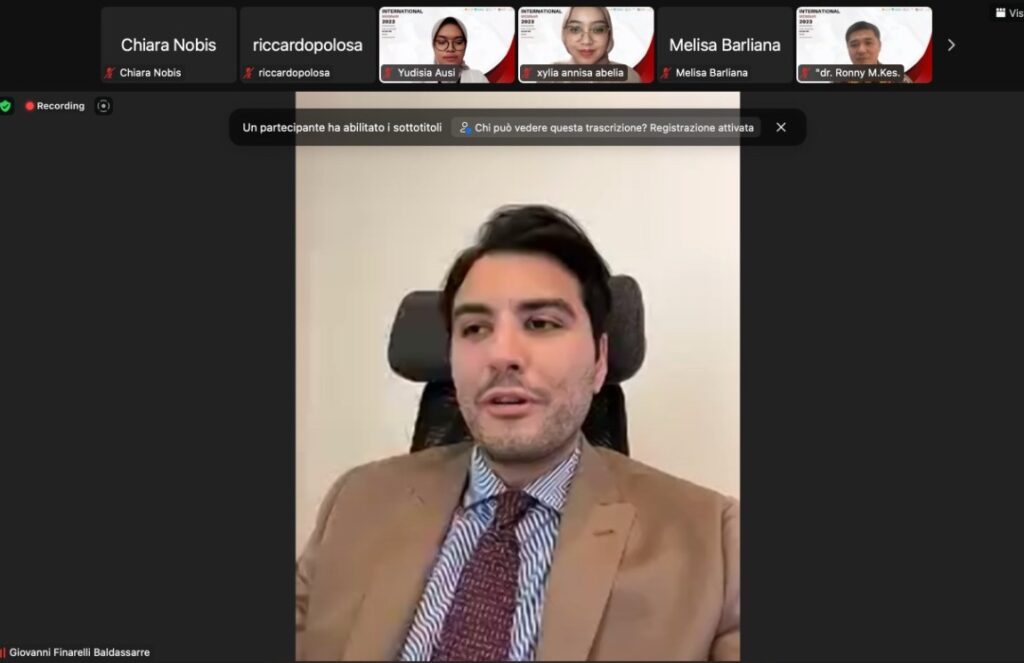 The Italian Embassy in Indonesia is proud of the new initiatives created in collaboration with the Italian academic systems: "Making members of different countries dialogue is not only part of diplomatic activities but also academic. We are working to strengthen the dialogue and scientific collaboration between Indonesian and Italian universities and the collaboration between Catania and Jakarta is an important first step in this direction".